While the West Coast Drinking Expedition doesn't officially start until Saturday, we hopped over to Berkeley on BART for a bit of reminiscing, beer tasting and baseball (I mean, the Blue Jays were in town – how could we resist?)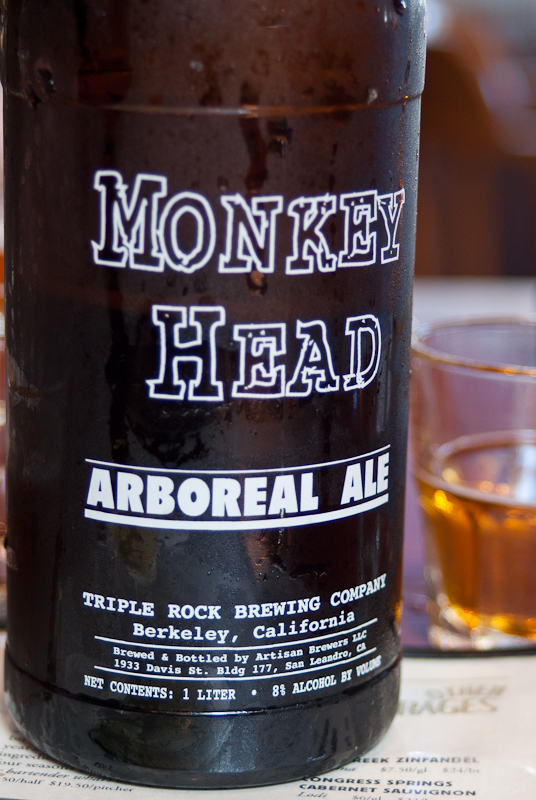 Our first brewery stop was Triple Rock Brewery on Shattuck – they have a wide selection of Pale Ales and IPAs – our favourites were the Bug Juice, an American pale ale that was surprisingly full-bodied (ABV 5.4%) and nicely hopped and the Ipax IPA, which Andrew described as bug juice on steroids. On Thursdays (which we just happened to be there on!) you can get a 750 mL bottle of cask-conditioned Monkey Head (drink 10, you get a t-shirt!)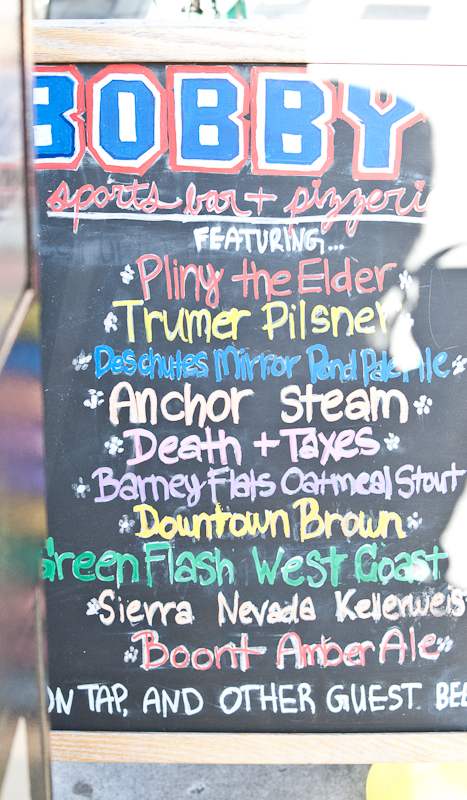 With a little bit of intel from a Catherine, a postdoc at UC Berkeley, we headed over to Bobby G's for our first taste of Pliny the Elder. Bobby G's is an unassuming little place down on University that serves excellent beers (on tap!) and pizza. They'd just gotten in two kegs of Pliny after a Bay Area-wide two week drought, and they didn't expect it to last long. What timing!
Unsurprisingly, our first taste of Pliny lived up to and surpassed our expectations. Other IPAs did not stand up to it… at 8.0% it was very smooth and perfectly hopped. We accompanied it by an arugula and garlic pizza, which had a nice, crisp and chewy thin crust, just enough garlic, and tons of fresh arugula piled on top. We'll take that over ballpark hotdogs any day.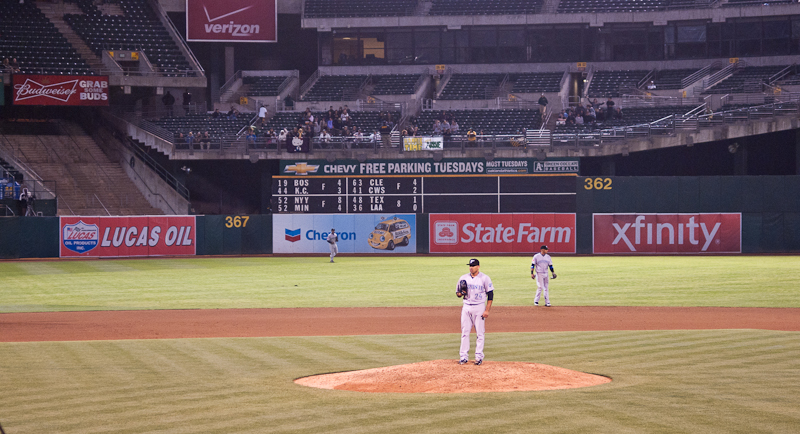 Next on the itinerary: Blue Jay's @ Oakland. Saw the Jays play a great game (with a surprising number of fellow Jays' fans in the stands), and they even had Sierra Nevada and New Belgium's Ranger IPA on tap.
All in all, a successful day -1.