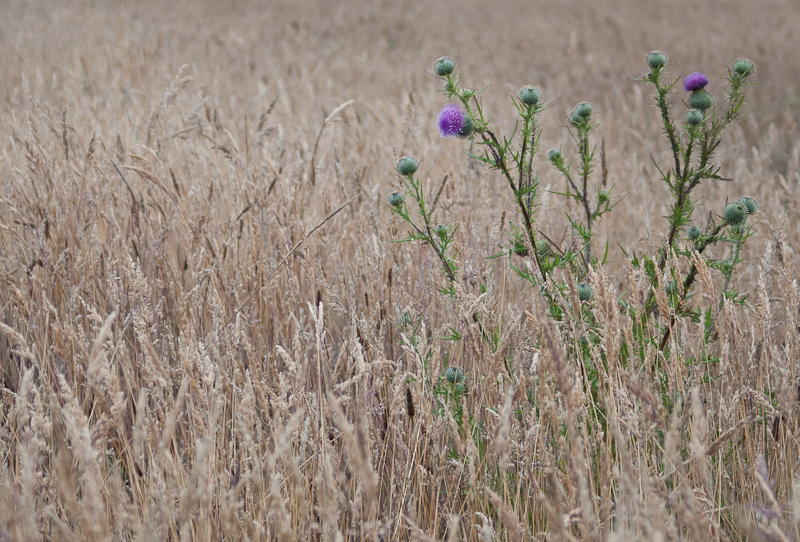 First stop of the day was the Jug Handle State Reserve, which has a unique trail that ascends an ecological staircase through four distinct ecosystems – beach dunes, coastal conifer, redwood forest, and pigmy forest.
Although posted as 2.5 miles implying round trip, it was actually 2.5 miles each way (the signs are somewhat ambiguous). It took us about two hours, but we cut back along the road and bridge rather than backtrack along the trail that climbs all the way down to the river and back up again. A good way of killing time before a slightly more appropriate time of day for beer sampling.
The first brewery of the day was North Coast in Fort Bragg. They give large (4oz) samples, so we only tried four of their beers being before noon. The Belgium Farmhouse was interesting, starting off sharp but followed with a nice mellow finish, and slightly sweet. The ACME IPA was a bit light but had a nice hoppy finish. We also had a plate of delicious onion rings – if you ever go there, definitely order some. They're coated in a beer batter that's made with their pilsner. Delectable!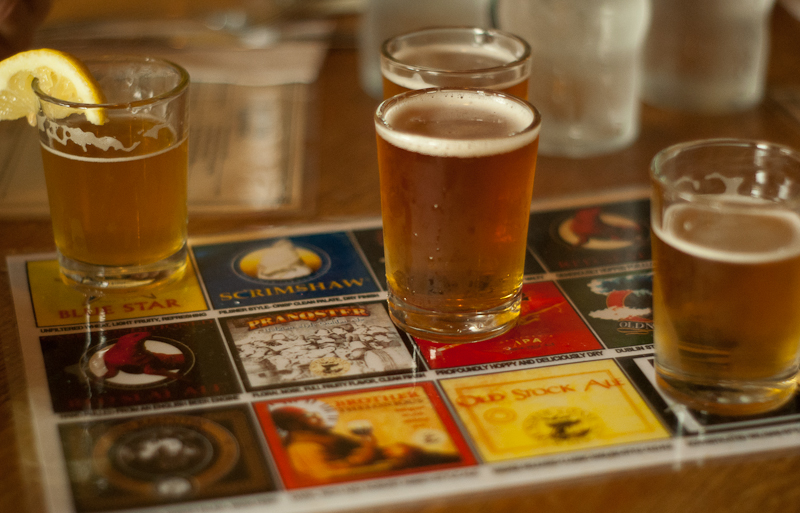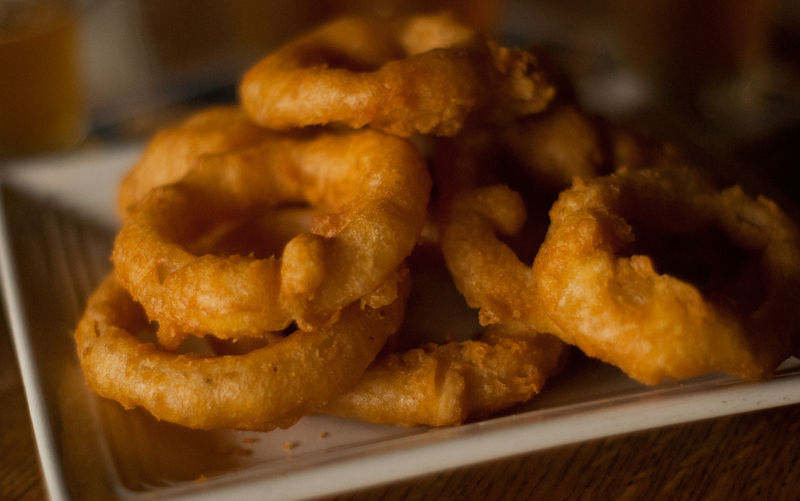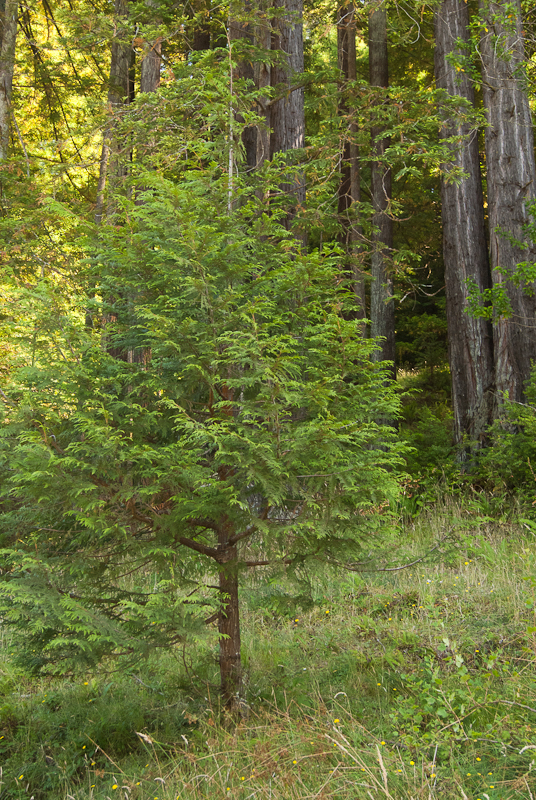 Next on our itinerary was to get reacquainted with the most southern western redcedar population. It's way out past Rio Dell on Priece Creek Road. The scattered trees are mixed in with redwoods, Douglas-fir and Port Orford cedar, and are all vigorous and healthy.
We then backtracked a bit down to Fortuna, where we tasted some more beers at Eel River Brewing Company and bought green beans and tomatoes from a little roadside stand afterwards.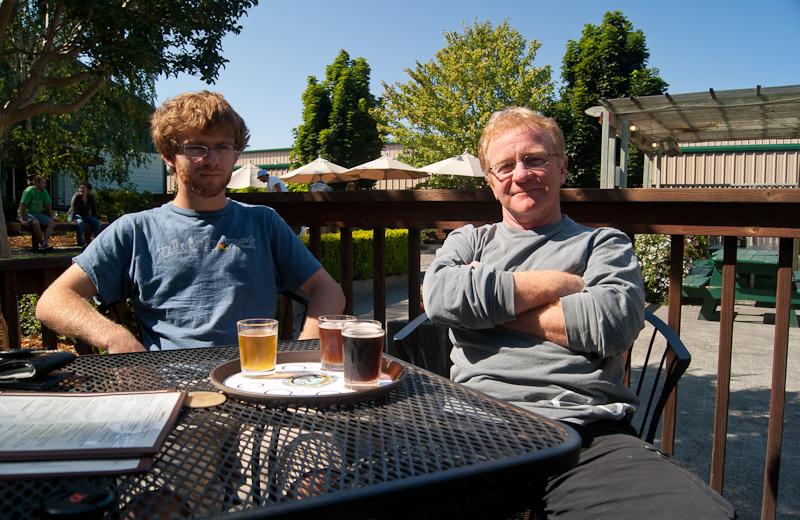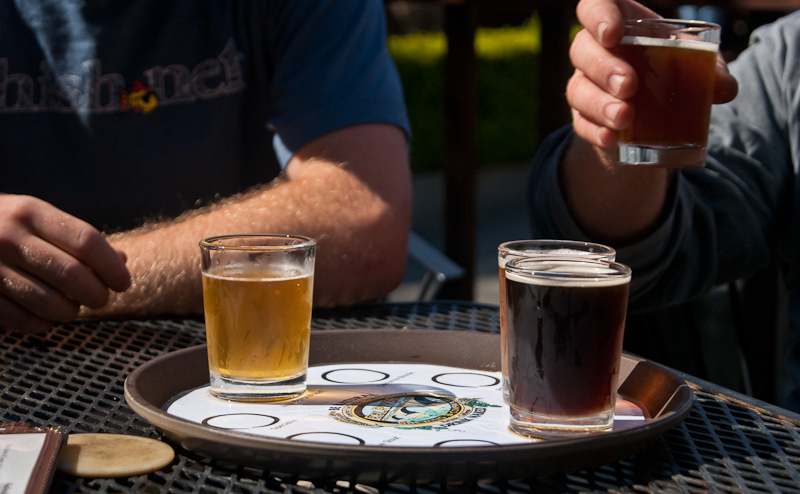 They had a Hazelnut Porter, which was well-balanced and light, unlike some of the other porters we've tried, which were somewhat syrupy and thick. We also tried their wheat beer, which is flavoured with Acai Berry. It definitely had the berry flavour and a little sweetness, but it was also light and refreshing. The last beer we tried (of course) was their IPA, which was light considering the high alcohol content. It had a nice hoppiness that was balanced by a little malt.
We then trucked on toward Blue River to the Mad River Brewing Company, but soon discovered that they were closed (it was a Sunday at 4:30pm). We managed to snag some bottles from a grocery store in Willow Creek to soften the disappointment.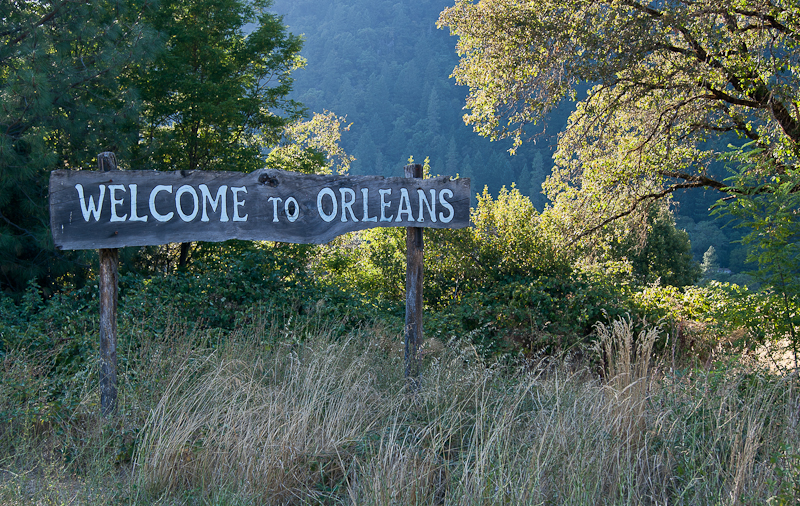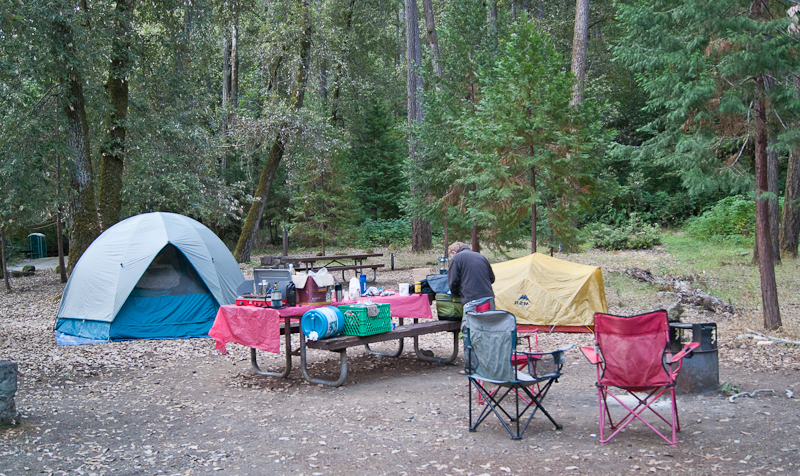 From there, we drove up to Orleans for the night, and camped at the Pearch Creek Campground in the National Forest, just a mile or so past Orleans. Pearch Creek was a bit of a contrast from Wildwood Campground – we were the only ones there! We finished up the growler of Pliny and tasted three beers from the Mad River Brewing Company with dinner: a nice spiced black bean salad and the green beans, which we sautéed with tomato, onion, almonds and a handful of stale breadcrumbs.
The Mad River beers were nicely hopped, but not particularly well balanced, and nothing really stood out – we'd give them all a solid B. Their cooling ability, though, was greatly appreciated, since we'd all donned long clothing in a vain attempt to dissuade the mosquitoes from eating us alive. To top off the night, we popped open a nice bottle of red wine from Paso Robles and fiddled away on the mandolin in front of the campfire. Bon Soir!