Lagunitas, Russian River, Ridge, Bear Republic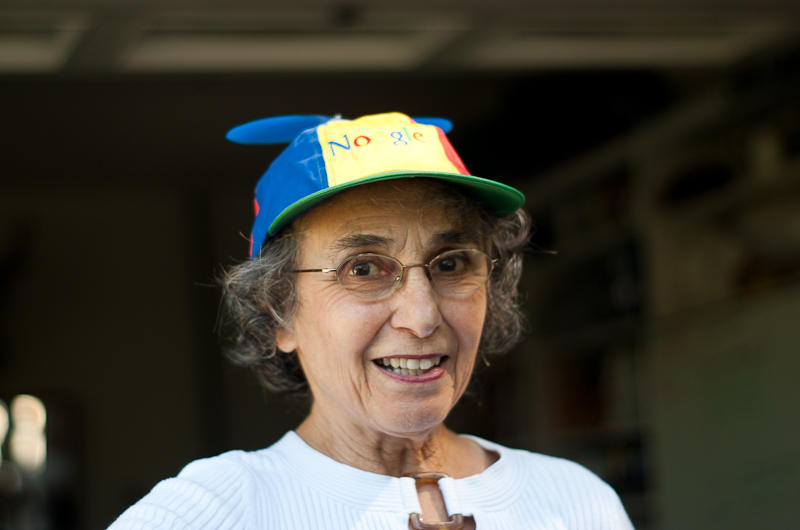 Made it out by 10:30 am with everything crammed in the car, from an electric guitar and microphone stands to the two dozen Google t-shirts we'd manage to acquire. Left the noogler hat for Mouma, though!
The first official stop of the West Coast Drinking Expedition was Lagunitas in Petaluma. We selected 8 beers to try there.
There were four IPAs on tap with our favourite being Maximus which had a nice balance of malts and hops. The Belgian IPA took top marks as well with a typical citrusy bouquet/flavour. The one pale ale on tap was good as well, reminding us of Sierra Nevada. The pilsner was also quite good, and it resembled Czech-style pilsners.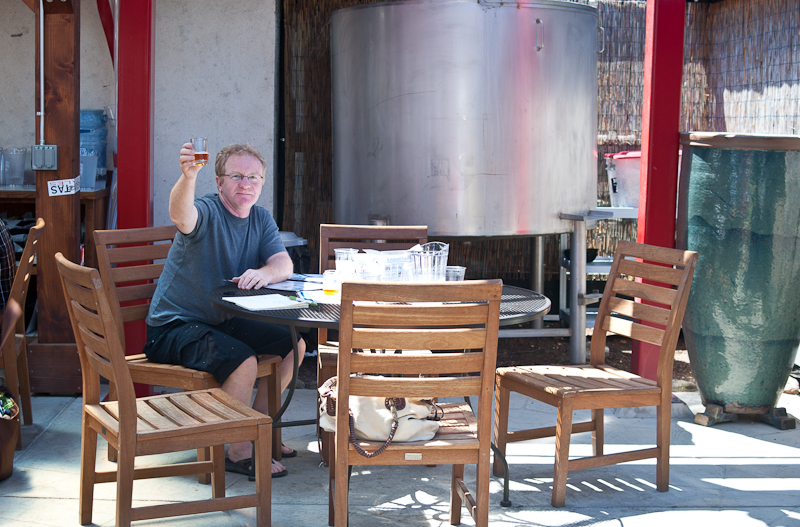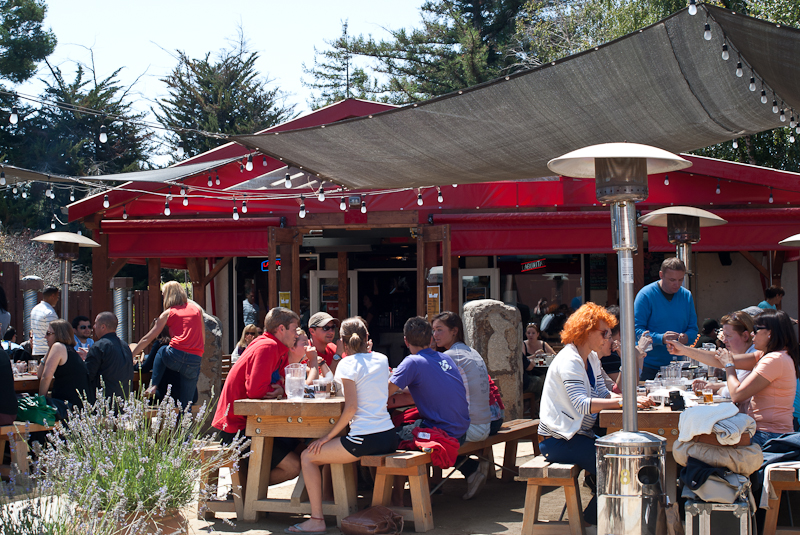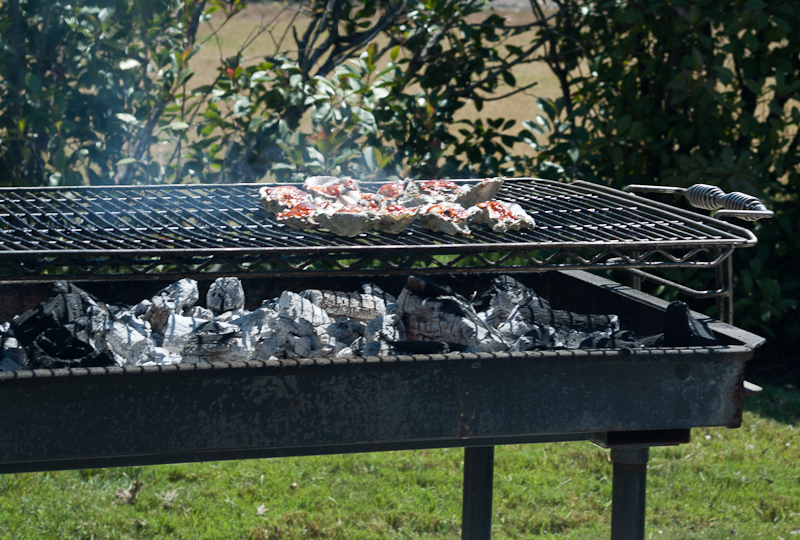 They were having a little competition between the servers to see who could sell the most oysters, so of course we had to try a couple BBQ oysters (collected them straight from a big grill out back). All in all, Lagunitas had great ambiance and really friendly servers… definitely a fun place to kick things off (lots of young families there, too – it's a good place to take kids.)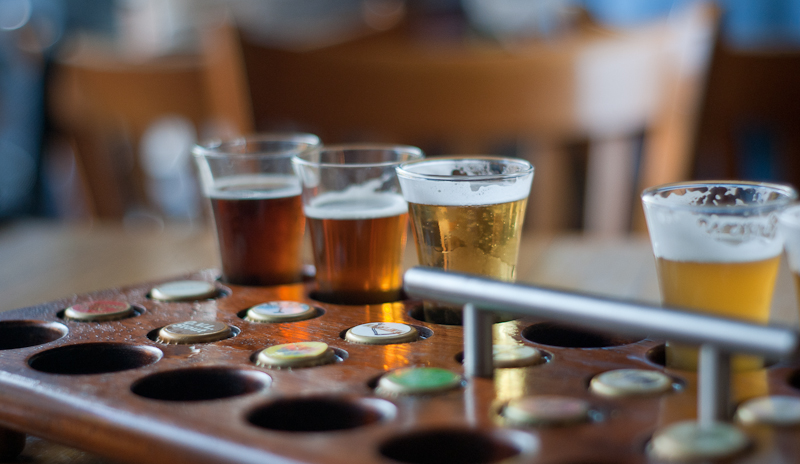 The next stop was Russian River in Santa Rosa. The city was pretty quiet, but Russian River was very packed; even at three in the afternoon we had to wait for a table and there were people standing a few layers deep at the bar. We tasted their 4 IPAs/Pale Ales, and then had a whole Belgian sampler.
Pliny the Elder took top marks, of course, but the other California-style beers were not as well received. The Belgian sours were surprisingly good – they were all aged in different wine-flavoured casks; the one aged in pinot noir was our favourite. Unfortunately, we had to move so we didn't taste the cuisine but we did grab a growler of Pliny for the road. Achievement unlocked!
We made a quick jaunt up to Ridge for a bit of wine tasting to break up the day. Tried some great wines (4 zinfandels, yay!) and then went back down to Healdsburg to Bear Republic.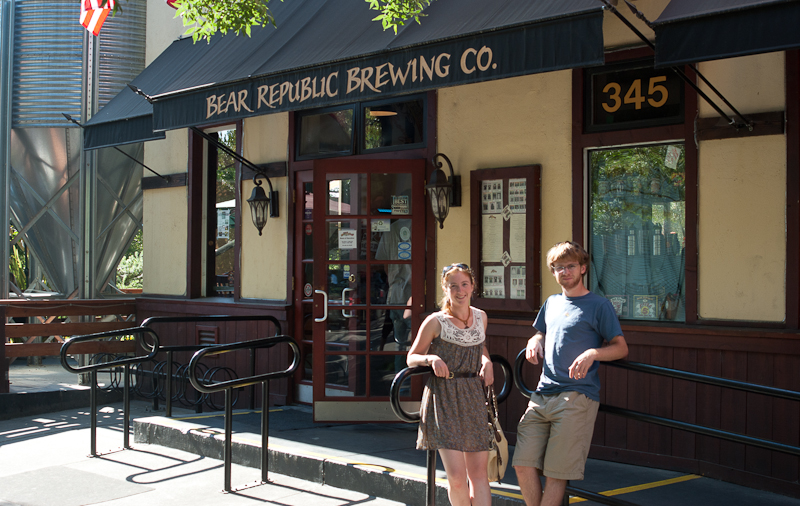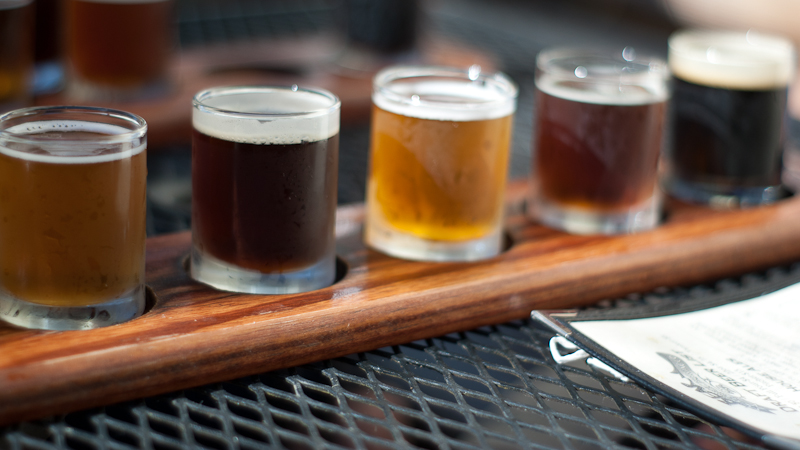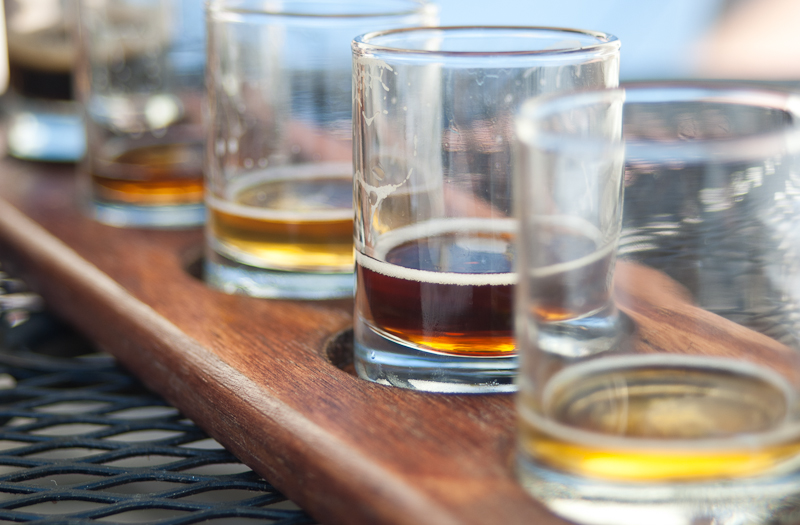 Bear Republic's another great place – we took 14 samplers to the outside patio and tried them all under a grain silo. Again, the place was packed. The XP Pale Ale was great – refreshing with a balanced bitterness and maltiness. The HopRod Rye IPA was excellent, and was one of the better rye IPAs we've sampled – highly recommended.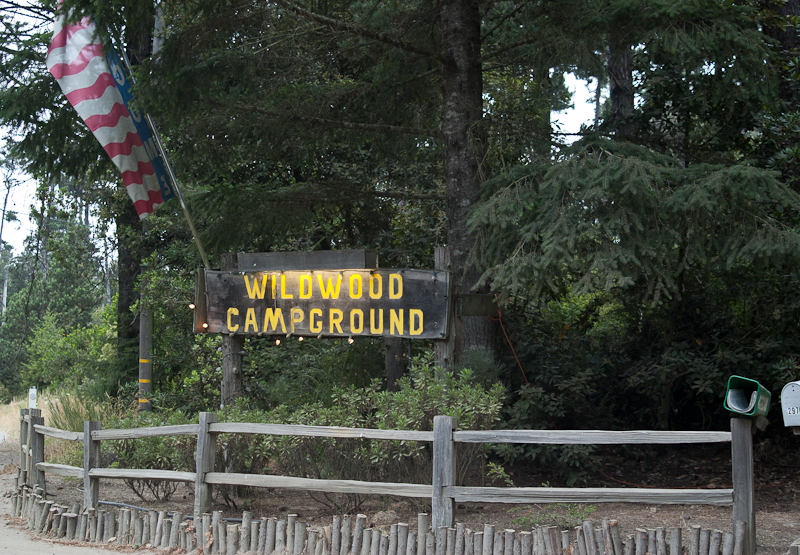 The last stop of the day was a campsite – took a bit of time to find, since all the sites in the Jackson State Forest were full (a lot of the sites in Camp One were closed). Just west of the forest there's a private campground called Wildwood… the residents definitely outnumber the campers (read: hillbilly RV/Tent site – some of the RVs looked like they hadn't been road worthy in at least a decade), but there were some nice tent sites with fire rings down the back side. (There are a number of private campgrounds in Fort Bragg, just north or south on Hwy 1, for anyone passing through the area.)
As instructed by Russian River Brewing Company, we enjoyed the growler of Pliny with some spicy veggie burgers and salsa. We topped the night off with a pear tarte courtesy of Mouma, which I attempted to heat on the camp stove. Hint: this doesn't work very well unless one pays attention.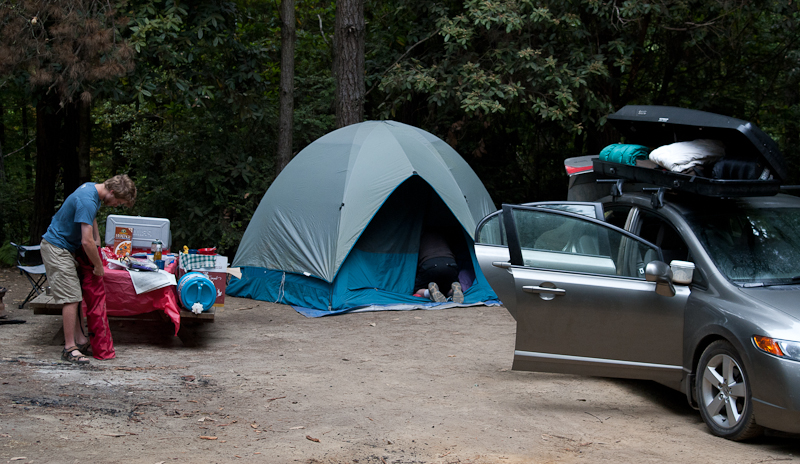 day one complete!