After checking into the Rainbow Motel (which we definitely recommend), we embarked on the Bend Beer Extravaganza. First stop: Cascade Lakes.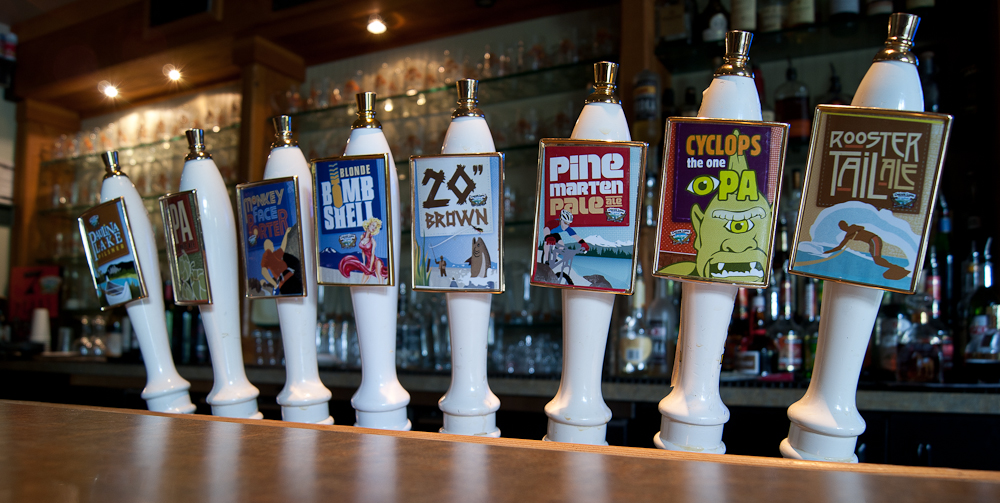 Cascade Lakes Brewing Company is situated out of town, and caters more to the ski crowd than to locals. That being said, the beer was plentiful and the people were friendly. We sat out on the patio and had a large sampler tray – Blonde Bomb Shell, Rooster Tail Ale, Pine Martin Pale Ale, 20″ Brown Ale, IPA, Cyclops IPA… The IPAs weren't anything to write home about, but the Tail Ale was full-bodied with a nice, light hoppiness. The Brown Ale and Pale Ale were also well balanced and light but tasty.
Something to write home about: 6-7 oz tasters for $7! Perhaps not the best way to start out your day, but good nonetheless.
Another plus- as we were leaving, we headed up to the bar and saw that there were two beers we missed – a nitro and a wheat beer, and the bartender let us sample them on the house. The weiss was really unique, with hints of banana.
Next up was Old Mill Brew Werks. It has a bit of an odd location, but the bartender was great and there was definitely a consistent crowd for 3pm on a Wednesday afternoon. Regardless of anything else, though, their beer was excellent.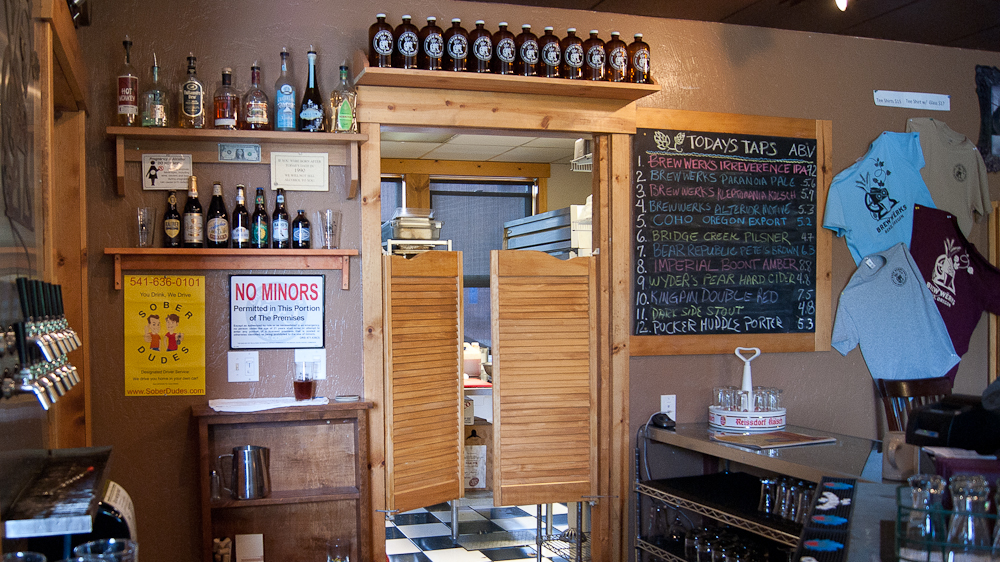 The Irreverence IPA (7.2% and 74 IBU) was very balanced and smooth, and had a beautiful floral bouquet. The Paranoia Pale Ale (5.6% and 37 IBU) was also exceptional (and a lovely hoppiness, considering the low IBUs). The other beers (Alt, Kolsch) certainly didn't dissapoint either, and the locals there were very friendly in helping us plan out the rest of our day – namely, which breweries were worth seeing, and which to take a pass on.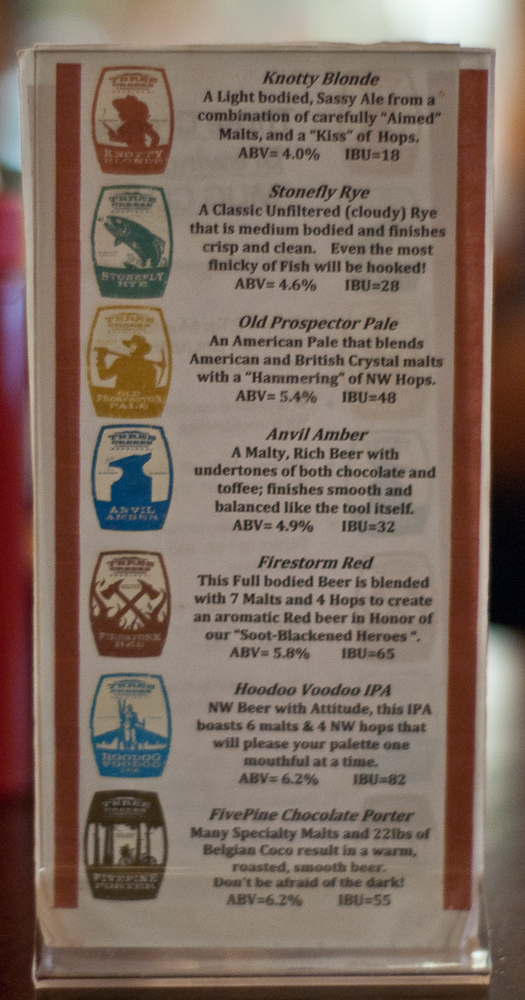 Given the advice from Old Mill, we took a drive up to the town of Sisters to visit Three Creeks Brewing Company. This is another place that clearly caters to the after ski crowd. Their Stonefly Rye was nice, as was their Prospector Pale Ale. Their Fire Pine Chocolate Porter also had a smooth chocolate flavour that blended well with the beer, which we've often found is lacking. Pass on the food- it was pricey and nothing special.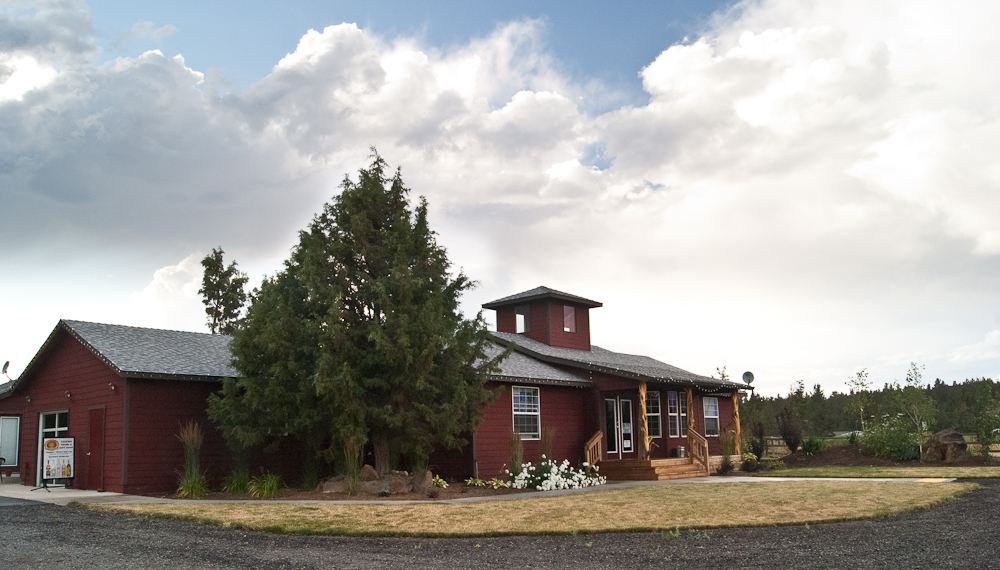 More notable about our drive up to Sisters was Bendistillery. We happened to pass a delivery van of theirs while heading north, so we (of course!) had to stop by on our way back into Bend. They make vodka and gin, and also do a pepper infused vodka and a hazelnut espresso vodka. If you stop in, they also have tastings of various infusions. All the juniper berries for their gin are grown on-site, and they're working on producing their own grain as well. Their Diamond 100 Vodka was incredibly smooth, and definitely worth trying if you come across some. We each enjoyed a lovely cocktail, specially crafted to highlight their spirits. Definitely a great place to visit!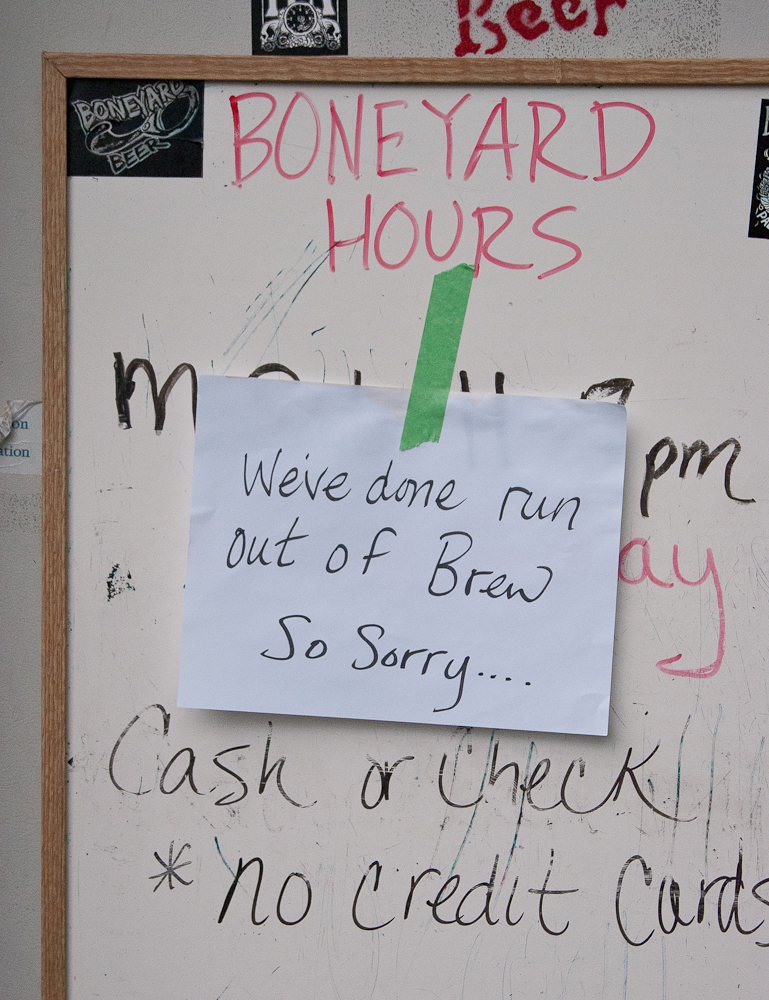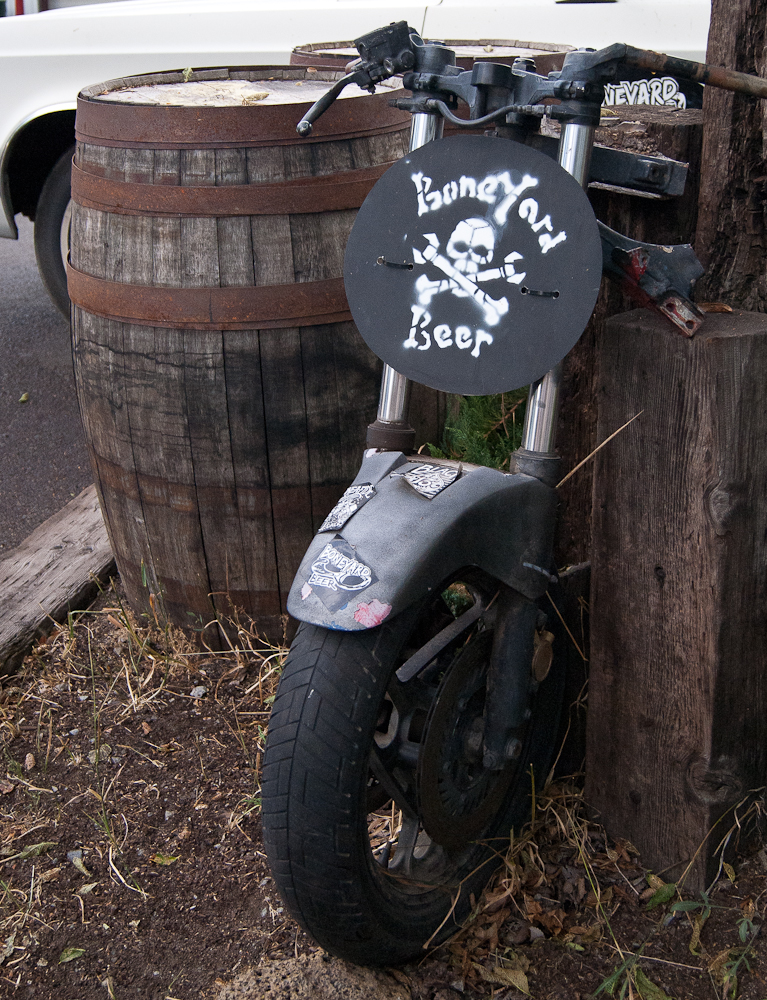 After dropping the car off at the motel (well overdue, at this point), we walked over to Boneyard Beer. They're an awesome little brewery that operates out of a warehouse, and started up by purchasing old equipment from other breweries- hence the name "Boneyard". We kept hearing great things about them, but, alas, they had run out of beer.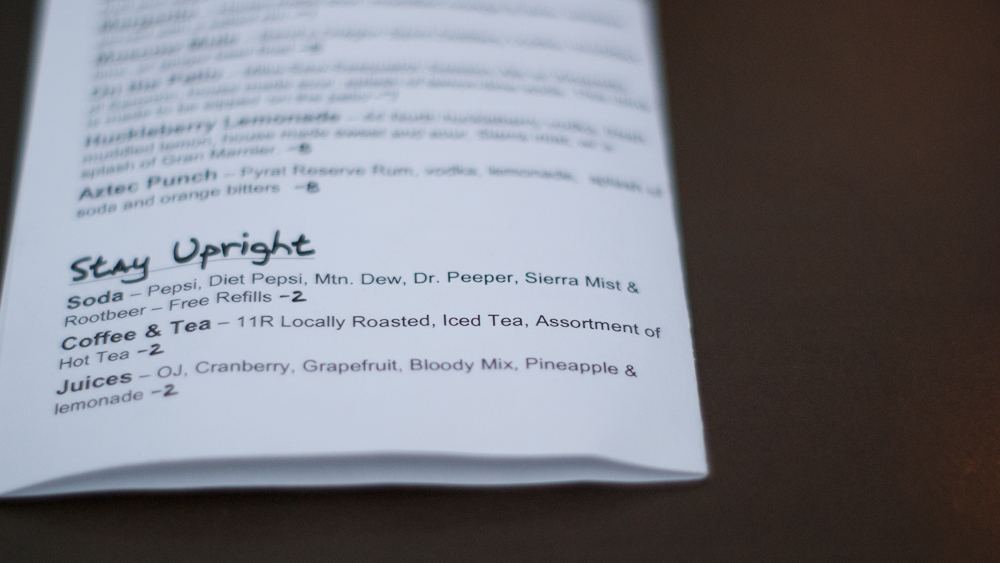 It was then onto 10 Barrel Brewing Co. The place was packed for dinner, but we managed to snag seats in the bar area despite the long line for restaurant seating. Their beer wasn't quite up there with Brew Werks, but what they lacked there was made up for in ambience. It was a great place to hang out at for a while, relax, and enjoy a nice meal. Their IPA was decent, as was the Black Ale, which was a nice alternative to a porter.
We then wandered over, rather roundaboutly, to Bend Brewing Company. Their Hophead IPA was good, but 9% ABV. We recommend no more than three breweries per day, as after that all beer is the same.