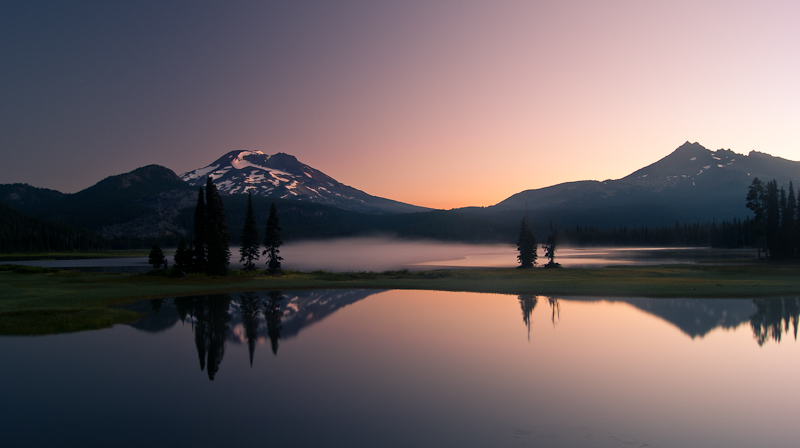 For those of you that don't know, Sparks Lake was made famous for its photographic opporunities by Ray Atkeson, back in the mid-1900s. At dawn, the lake provides a serene reflection of Mount Bachelor and Tumalo Mountain. The trail is somewhat difficult to find: people consistently visited our campsite at Soda Creek, trying to find the recreation area.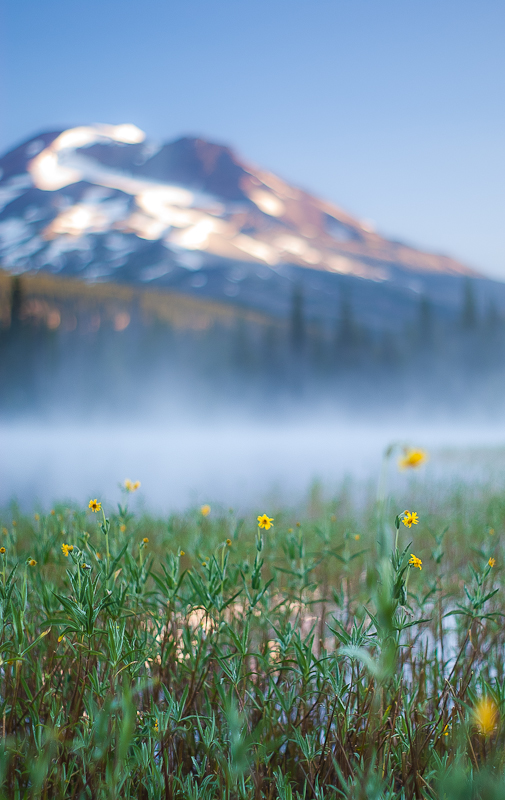 Directions:
Turn off Hwy 372 at the Sparks Lake Recreation Area sign. It's just east of the Green Lake trailhead. Immediately after turning off the highway, veer left (right goes into the campsite – we directed a lot of cars back to the split from our campsite). It's a bit of a washboarded up dirt road for 2 miles into the parking area (there are camping opportunities for free along the road, but they were all free when we went by). It's (at most) a 0.23 mile walk to some nice views, but if you're going there to take photos, I recommend visiting in advance to scout out the best spots. I left the campsite, right by the highway, 40 minutes before sunrise, and was there in plenty of time.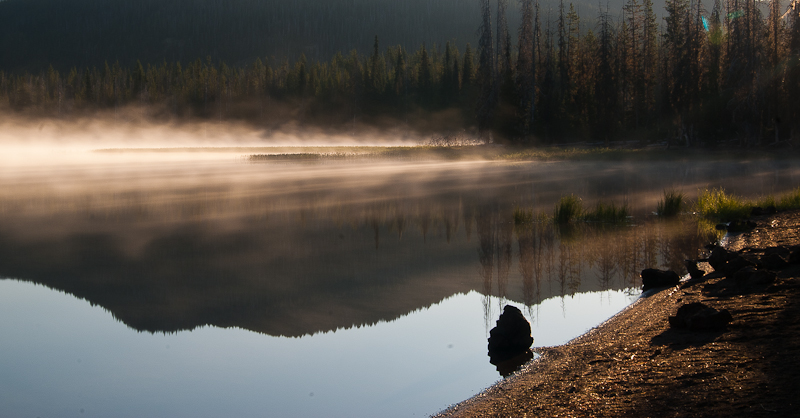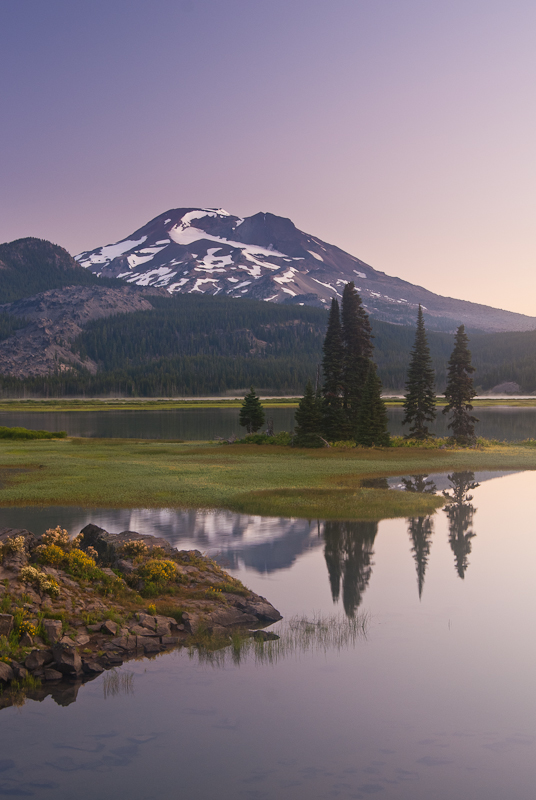 After that, it was back to the campsite for breakfast ("we 
have
 to do something with all these eggs before they get squished…") and on to Bend!